Lab.
Prefab
Explorations about
digital wood*
Indagações sobre a
madeira digital






a workshop about projects,
processes and technology
um workshop de projetos,
processos e tecnologias



21/22/23 March 2019
Viana do Castelo, Portugal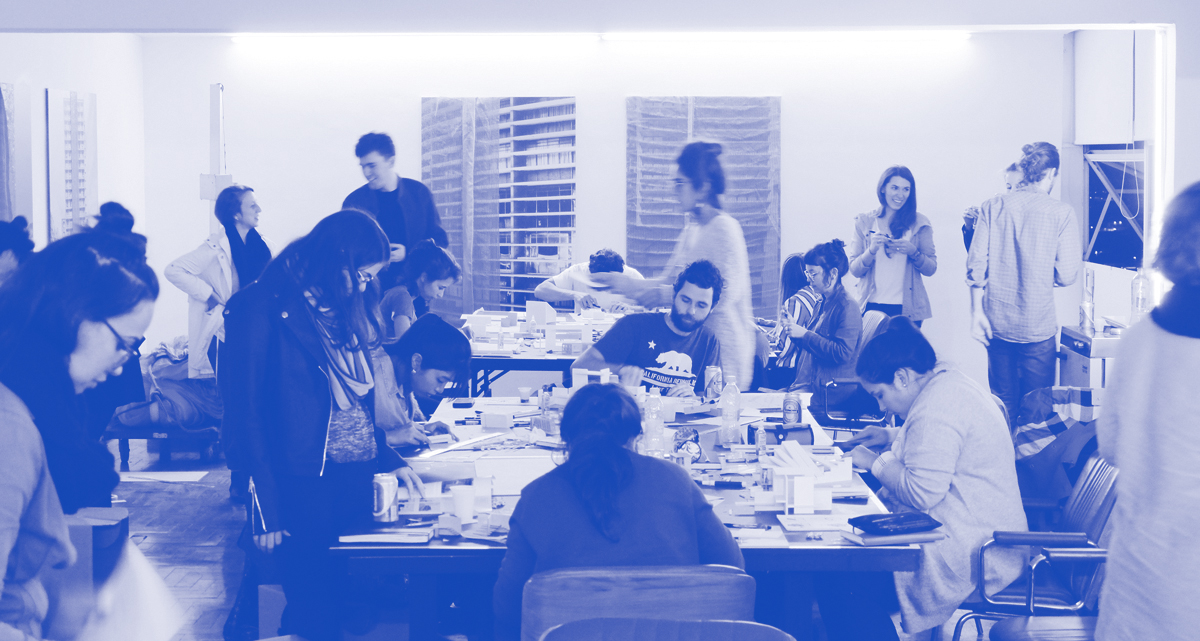 Past edition photos
















LAB.PREFAB #03 is the third of a series of Workshops about projects, processes and technologies, applied to architecture organized by MAPA architects. This edition is organized in partnership with Portilame, a pioneering portuguese timber construction company.


O LAB.PREFAB # 03 é o terceiro de uma série de Workshops sobre projetos, processos e tecnologias, aplicados à arquitetura, organizada por MAPA arquitetos. Esta edição é elaborada em parceria com a Portilame, uma empresa portuguesa pioneira na construção em madeira.





The workshop will develop projectual aproaches to CLT technology through the development of "objects of uncertain uses".


O Workshop desenvolverá investigações projetuais com a tecnologia CLT através da concepção de 'objetos de uso incerto.'





All the participants will work on physical models, looking at different possibilities. At the end, a jury will select one of the proposals to be made at full scale, and installed in a public space in the city.

Os participantes irão trabalhar na produção de maquetes exploratórias, gerando uma série de possibilidades. No final do processo, um júri selecionará uma das propostas, a qual será executada na fábrica de Portilame, em tamanho real, e instalada em um espaço público da cidade.





---
Photos of MAPA production
---
Who?
People interested in thinking about projects, processes and technology applied to architecture, or with an interest in design and making.
Interessados em refletir sobre projetos, processos e tecnologias aplicados a arquitetura, especialmente pessoas atraídas pela arquitetura, o design e o fazer.




When?
It will take place on 21st to 23rd of March 2019.
Acontecerá durante os dias 21, 22 e 23 de março de 2019.




Where?
In the city of Viana do Castelo, Portugal.
Na cidade de Viana do Castelo, Portugal.




How?
Intensive collective and individual work. Atelier, Warehouse, Exibition and Installation.
Trabalho intensivo, coletivo e individual. Atelier, Fábrica, Exposição e Instalação.


---
PORTILAME. Photos from selected works of Portilame. All rights reserved.

---
Agenda
THU 21/03

Welcome + Coffee
Opening
Introduction to LAB.PREFAB
CLT History
Teams
Work in Atelier
.
Lunch
.
Work in Atelier
.
.
Closing Session
MAPA Lecture
Hotel Madeira visit
Evening Meal
FRI 22/03

Coffee
Work in Atelier
.
.
.
.
.
Lunch
-
Work in Atelier
.
.
Closing Session
Portilame Lecture
.

Evening Meal
SAT 23/03
Coffee
Visit to Portilame´s Factory
Final model production
.
.
Presentations
Jury veredict
Lunch
Full scale object construction
.
.
.
Closing session
.
Evening Meal
Party!
---
Tickets
€250 before
31/12/2018
€350 from
31/12 to 31/01/2019
€450 after
15/02/2019
Click here
for more information about what thicket include and cancellation policy.
---
Jury

Carlos Castanheira
Over the years he has researched living functions and the use of wood in combination with different materials as a reflection on the interaction between the built and natural worlds.
The awards he has won include the National Timber Architecture Award, several times for different residential projects. In addition to his architecture career, Castaneira holds conferences, sits on competition juries, edits publications and curates exhibitions, such as the Alvaro Siza exhibitions in 2009 and 2012.
Ao longo dos anos, Carlos Castanheira tem pesquisado as funções e o uso da madeira em combinação com diferentes materiais como uma reflexão sobre a interação entre natural e construído.
Recebeu premiações que incluem o Prêmio Nacional de Arquitetura de Madeira, diversas vezes para projetos residenciais. Além de sua carreira de arquitetura, Castaneira realiza conferências, participa de júris de competição, edita publicações e atua como curador de exposições, como as exposições de Alvaro Siza em 2009 e 2012.
Vasco Vieira
Was born in Johannesburg, South Africa, in 1969. In 1994 after completing his degree in Architecture at the University of the Witwatersrand (WITS) he moved to Portugal.
He was immediately rewarded for the quality of his architecture by being listed as one of the top 10 architects internationally by the Homes Overseas Magazine in 2004. Since then ARQUI + has received a number of awards for their innovative designs.
Nascido em Joanesburgo, África do Sul, em 1969, Vasco Vieira mudou-se para Portugal em 1994, depois de se formar em Arquitetura na Universidade de Witwatersrand (WITS).
Foi imediatamente reconhecido pela qualidade de sua arquitetura ao ser listado como um dos dez melhores arquitetos pela Overseas Homes Magazine em 2004. Desde então, a ARQUI + recebeu vários prêmios pelos trabalhos inovadores.
Andrew Waugh
Of Waugh-Thistleton has experience in delivering a wide range of building types, including affordable housing, private residential projects, offices and commercial spaces, and mixed-use, cultural and leisure.
The quality of our buildings and our commitment to the use of timber construction has earned us an international reputation in environmentally sustainable architecture and design.
A Waugh-Thistleton Architects tem experiência em variados tipos de construção, incluindo habitações sociais, projetos residenciais privados, escritórios e espaços comerciais e uso misto, cultural e lazer.
A qualidade dos edifícios e o compromisso com a construção em madeira, renderam a Waugh-Thistleton Architects uma reputação internacional em arquitetura e design ambientalmente sustentáveis.
---
---
Organization
CLICK HERE to know more about MAPA and Portilame
---
Sponsors
Institutional Partners
Main Sponsors
Media Partners



LOGOS
Sponsors
Support
---
LAB.PREFAB #03 2018